At an Ad Ease awards show, everybody wins.
In the banner above, the man on the left is hosting an awards show. He's not a professional emcee, but those index cards in his hand containing all of his important lines are helping him look like one.
The man with the microphone just won an award, so the host has invited him over to one of several "bars" set up around the room. This one is the Tool Bar. These two are going to have some fun identifying tools, the winner will make a quick thank you speech, and then he'll return to his table, wrapped up for the night in an extra layer of cool.
The audience can't believe they're at a corporate awards show. They're laughing and applauding, not to be polite, but because they're into it. It's a real, live show.
You don't have to have power tools at your awards show to have a great experience. In fact, you can absolutely do it without them. Even when you're just bringing people to the podium for a trophy and a photo, there are easy ways to enhance an awards show.
We make every show great by starting with 3 essential elements:
[slide-left]1. Technical Script
A smooth show makes all the difference, so we create a sequential list of every cue for lights, sound, music, presenters, winners, video, slides, trophies, and anything else that happens during the show.
2. Beautiful Slides
We design frame-worthy awards slides that honor your Award Winners, highlight your presenters, and complement your theme and room decor.
3. Great Music
We select, script, and play the perfect contemporary or instrumental tracks to fit the group, the mood, and the theme.[/slide-left]
These three elements can turn an ordinary awards show into a smooth, professional production.
And when you're looking for something bigger than the basics, we're ready to go.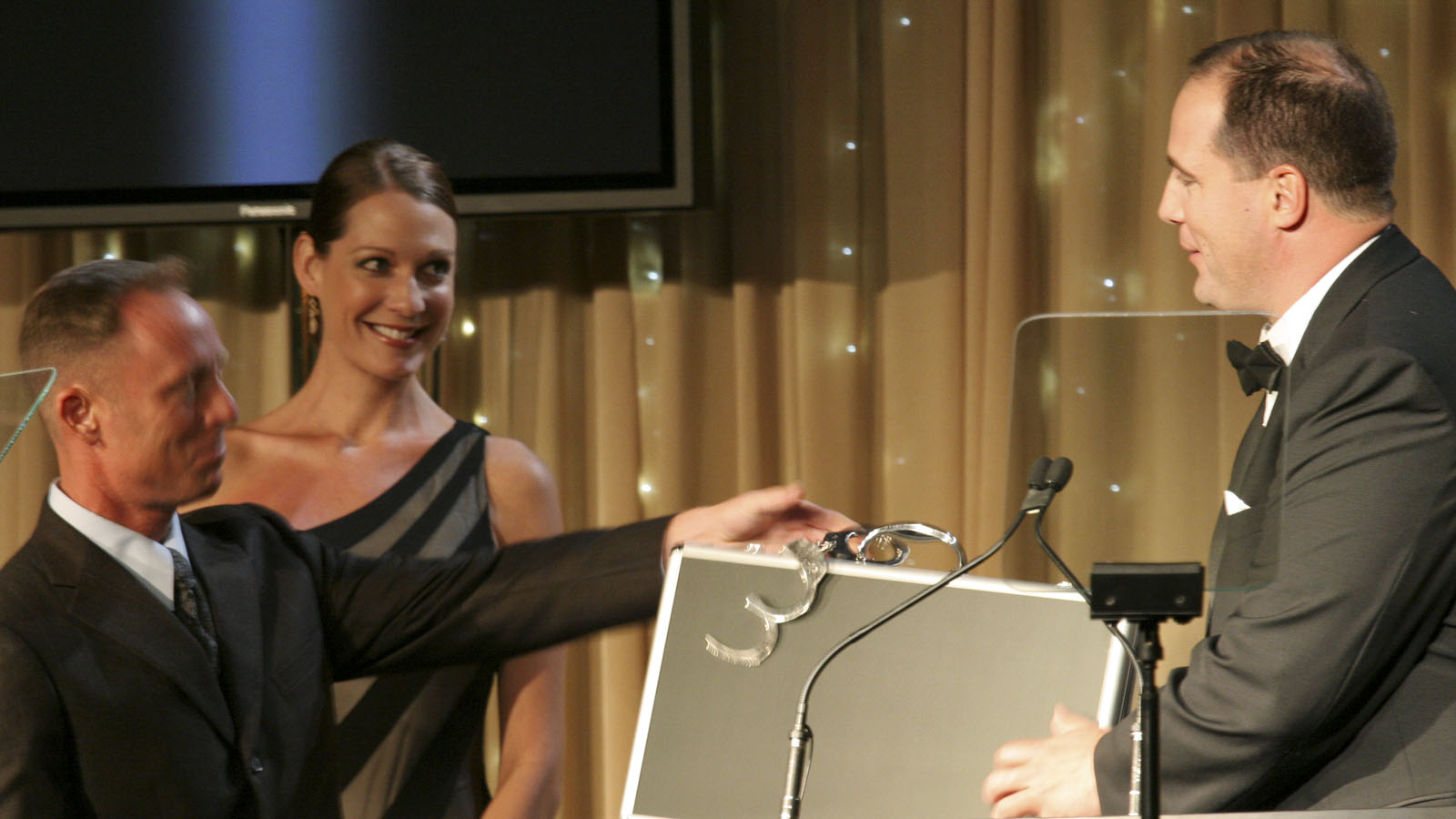 Late Night Awards Show
The desk, the band, the city backdrop, and all the fun we can fit in between.
L.A. Awards Show
Sealed envelopes, tuxedos, stage escorts, and red carpets.
High-Q Awards Show
Winners guess the answers to opinion-based questions answered by your group, i.e., "What car drives the best?"
60-Second Awards Show
Winners complete tasks with household items in under a minute.
Stage-Free Awards Show
Host meets winners at various "stations" around the room.
Rock + Roll Awards Show
Backup singers, lights, lasers, and all the iconic songs.
Let's make your next Awards Show one they'll never forget.
[fade]Dazzling awards slides
Professional script writing
Dramatic lighting and sound
The best walk-up music in the business
Stage games
Celebrity phone-ins
Entertainers + exotic animals
Commercials about your company, winners, or leaders
Technical scripts, rehearsals, and complete show coordination
No teleprompter?
Index-sized cue cards for all presenters
Complete AV management and auditing[/fade]